Scottish Black Bun is a rich and spicy fruit cake baked in shortcrust pastry. This unusual fruit cake is traditionally served in Scotland on Hogmanay (New Year's Eve) when family, friends and neighbours visit to bring in the New Year.
I make a Christmas Fruit Cake every year, but it's only when I know I will have a lot of visitors over New Year that I make Black Bun, the most traditional of Scottish New Year offerings.
When I do make a Scottish Black Bun it reminds me just how good it is and I really should make it more often!
What is Scottish Black Bun?
There is a long list of ingredients in a Black Bun. But don't be put off, it is really very simple to make.
Black Bun is a simple fruit cake mixture that is low on flour and high on currants as well as raisins. The currants are a dark colour making the fruit cake look black. The term 'bun' is a generic term for any kind of bread or cake
What is Hogmanay?
Hogmanay is the Scottish name for New Year's Eve. When I was growing up, no self-respecting home would be without slices of Black Bun and shortbread fingers to offer 'First Footers' along with a dram of whisky or a schooner of sherry.
What is a First Footer?
A First Footer is the first person to step over the threshold on New Year's Day usually just after midnight. If the first footer is tall, dark, and handsome then you will have good luck for the rest of the year!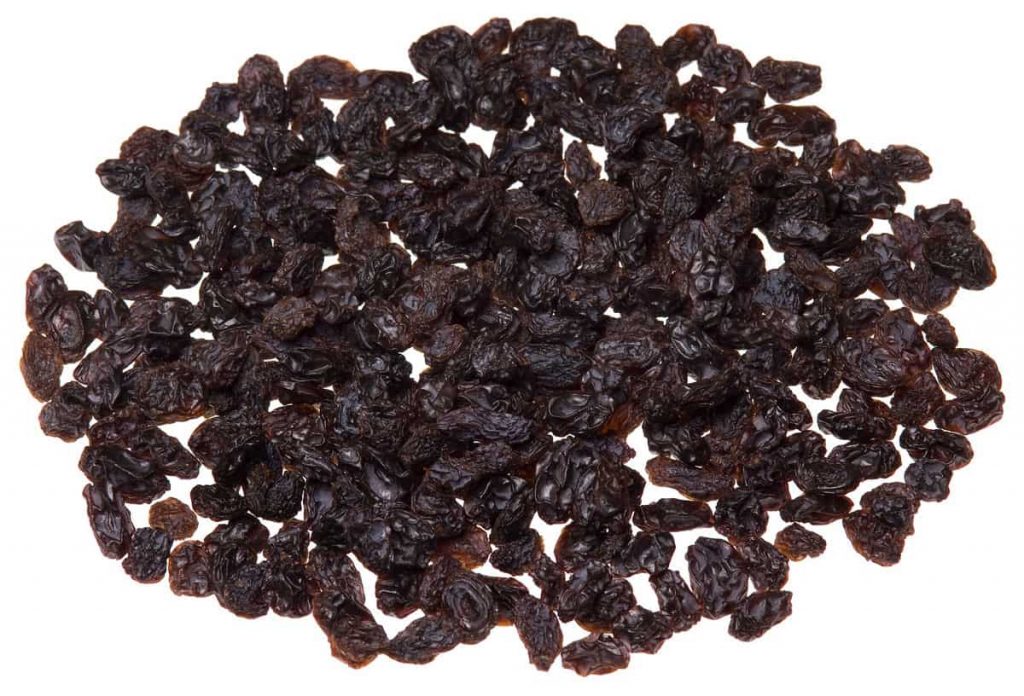 What fruit do you use in Black Bun?
Currants
Currants are dried grapes from a specific small variety. They are not as sweet as other dried fruits but have a great flavour and they give Scottish Black Bun its distinctive dark colour.
Raisins
Raisins come from green grapes and darken as they dry. They add sweetness and moisture to the Black Bun.
Candied Mixed Peel
This is the peel of oranges and lemons which has been softened by cooking and then candied in sugar syrup. Not all recipes for Black Bun use peel, but I like the fresh fruity flavour that it brings to the cake.
I prefer to use whole candied peel which I chop myself because it has a better flavour and texture. But I have also used ready chopped mixed peel that you can buy in tubs in the supermarket.
What spices do you use in Black Bun?
Allspice
Ginger
Cinnamon
Black Pepper
Can you freeze Black Bun?
You can freeze Black Bun but you can also make it up to 6 weeks in advance and leave it to mature. As long as it is well wrapped and in a cool dark place, it will taste even better.
If you plan to freeze your Black Bun I recommend that you cut it into slices and open freeze before storing in a rigid container.
This Black Bun is baked in a loaf tin, but you can make it in a cake tin, usually square or rectangular but a round tin would do just as well if you don't have anything else.  
Keeping the oven temperature low, 325F/160C is vital to ensure that the pastry doesn't burn while the cake inside bakes.  I also covered the top with some foil towards the end of the baking. 
Traditional Scottish Recipes from Farmersgirl Kitchen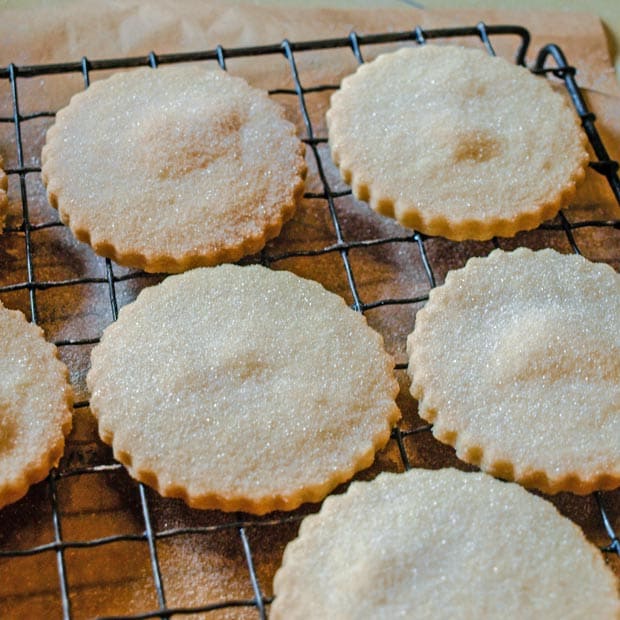 Scottish Shortbread Biscuits are a classic, indeed, iconic Scottish biscuit.  These buttery, crumbly biscuits (cookies) need only three ingredients to produce the very best sweet treat you can enjoy.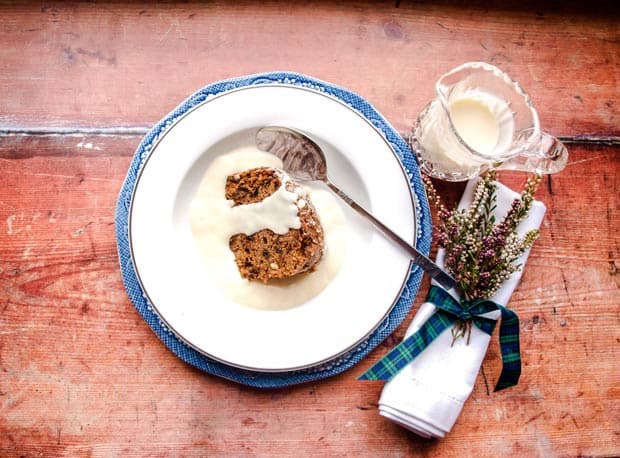 Slow Cooker Scottish Cloutie Dumpling is an updated recipe for a delicious traditional Scottish steamed 'pudding' dessert. It tastes exactly as it should, retaining all the expected flavours but I make it in my slow cooker for maximum convenience.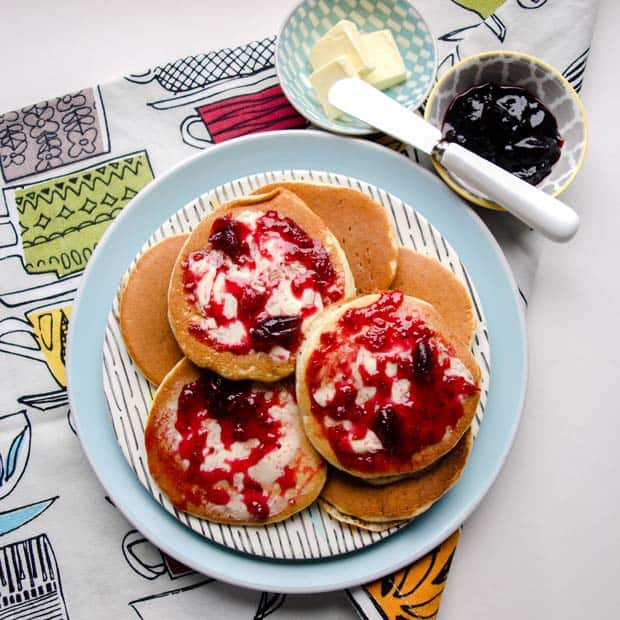 Scotch Pancakes are soft, light, and slightly sweet, they are really easy to make on the stovetop with a girdle or frying pan. Let me show you how you can easily transform a simple sweetened batter into light and fluffy pancakes that everyone will love.
More Scottish Recipes