The last time I made Black Bun was in 1999, to be served for the Millennium Celebrations on Hogmanay (New Year's Eve) to celebrate the entry of the new millennium.
Usually, we are still eating Christmas cake in February so another dried fruit 'cake' is the last thing I would make. However, this year we have visitors for New Year, so I thought it was time to make this most traditional of Scottish New Year offerings.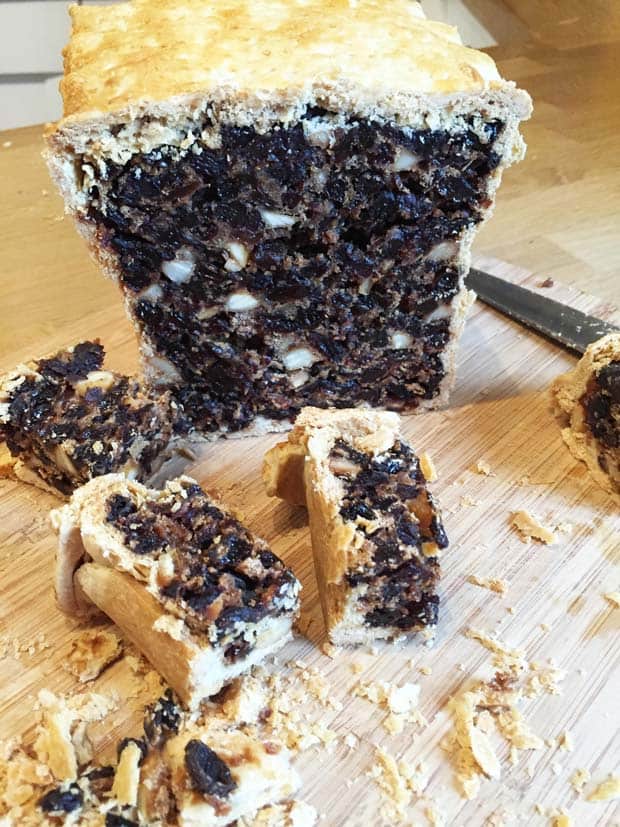 Hogmanay and Black Bun
Hogmanay is the Scottish name for New Year's Eve. When I was growing up, no self-respecting home would be without slices of Black Bun and shortbread fingers to offer 'First Footers' along with a dram of whisky or a schooner of sherry.
What is a First Footer?
A First Footer is the first person to step over the threshold on New Year's Day usually just after midnight, even better if the first footer was tall, dark and handsome as that was deemed to bring good luck!
Black Bun is really quite simple to make, although it does contain quite a list of ingredients, including ginger, allspice, cinnamon, and black pepper, and needs long slow baking.
It will be better after several weeks maturing, but is ready to eat as soon as it has cooled. I found the recipe for Black Bun at Rampant Scotland and as we have now sampled the Black Bun, I am happy to recommend it.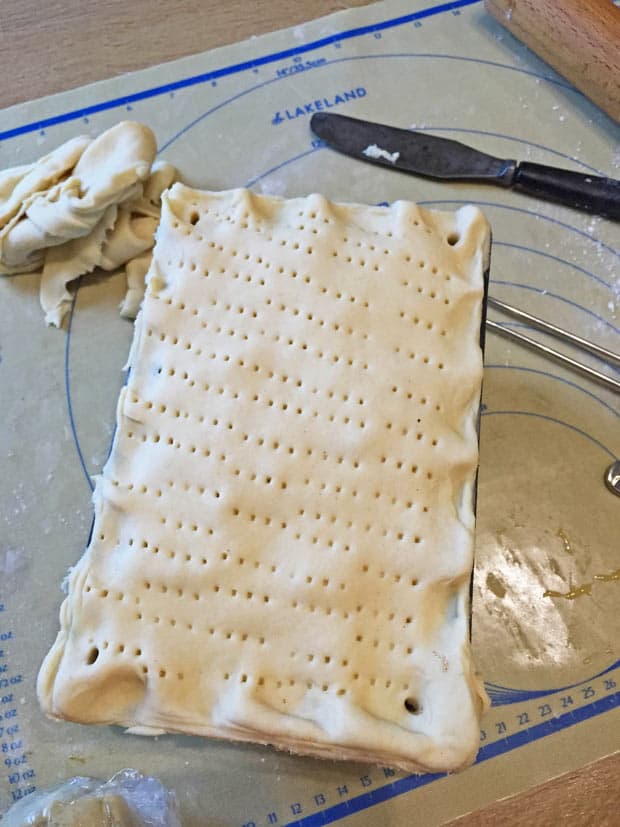 This Black Bun was baked in a loaf tin, but you can make it in a cake tin, usually square or rectangular but a round tin would do just as well if you don't have anything else.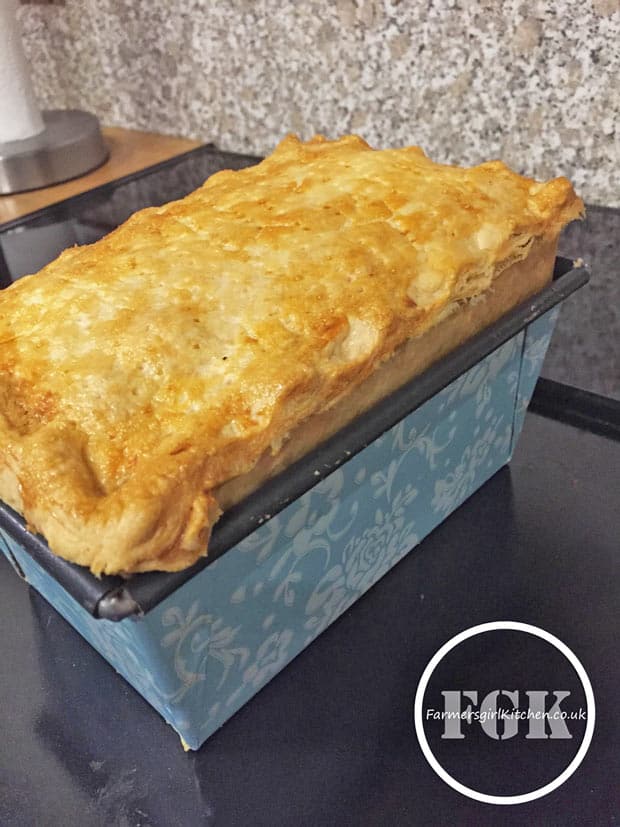 Keeping the oven temperature low, 325F/160C is vital to ensure that the pastry doesn't burn while the cake inside bakes. I also covered the top with some foil towards the end of the baking.
What are your Hogmanay/New Year's Eve Traditions?