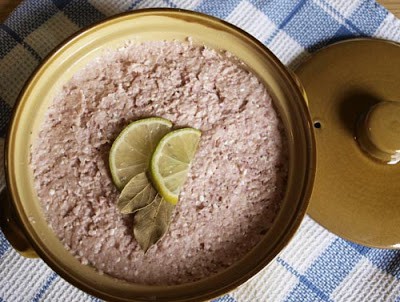 I had some baked ham left over so thought I'd make it into a pate for sandwiches and other snacks.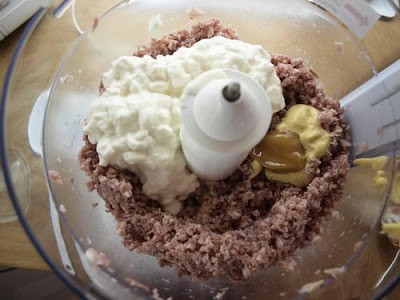 Whizz it all up in the food processor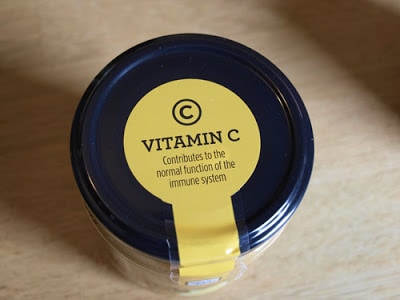 Manuka Honey with Lemon
Ham Pate
You need twice as much ham as you do cottage cheese, and can add whatever flavourings suit you.
600g baked or boiled ham, diced
300g cottage cheese
1 tbsp whipping cream (optional)
1 tsp dijon mustard
1 tsp New Zealand Honey Co, Manuka Honey with Lemon (or other honey)
Whizz the ham in the food processer until chopped small, add the other ingredients and whizz until mixed.
Pack into a dish or box and cover.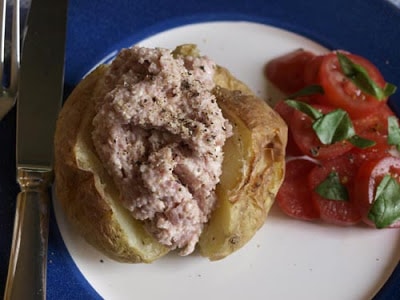 I topped a baked potato with some of the ham pate and served with a simple tomato and basil salad. It's a great way to use up left over ham it also extends it much further than serving it sliced.