Heavenly Meringues are like sweet little clouds filled with lightly whipped cream. As you bite into the meringue the crisp shell gives way to the billowy soft cream and just melts in your mouth.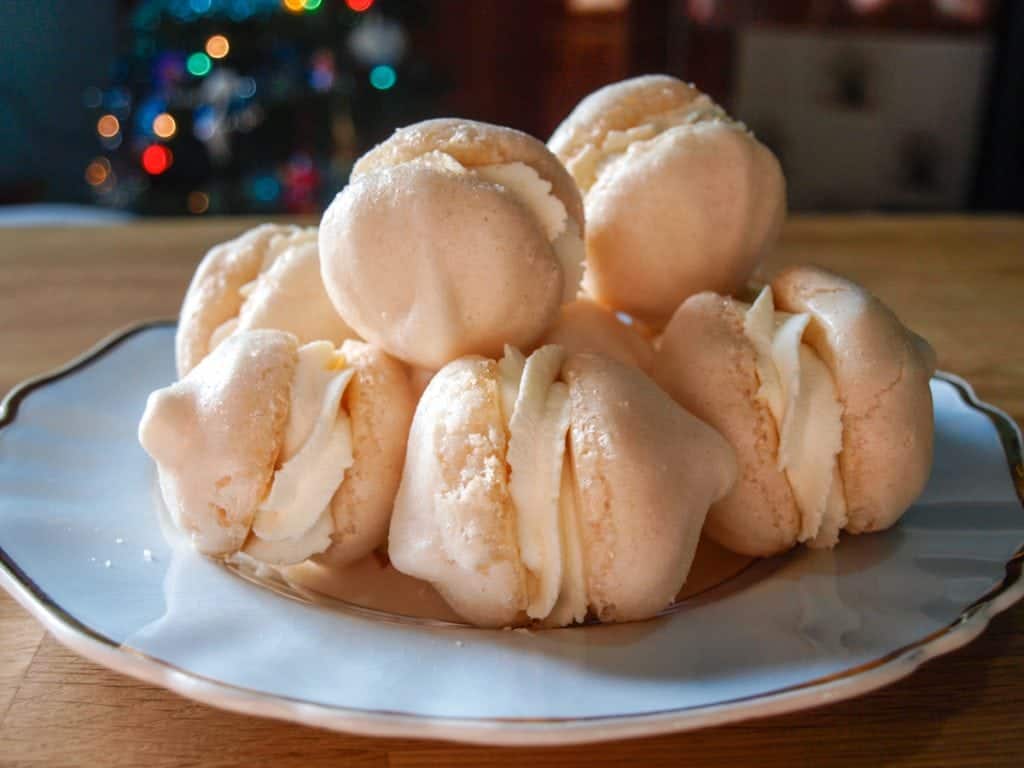 I've been using the same simple recipe for meringues for many years. I found the recipe in Mary Berry's 'Fast Cakes' book first published in 1981.
However, you will find that the recipe for meringues is pretty much the same everywhere. This is because there are only two ingredients, egg white and sugar and the proportion of egg white to sugar is crucial to a successful meringue.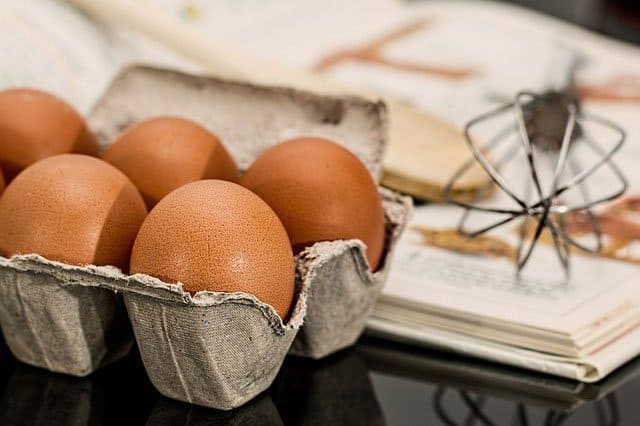 The Eggs
Use eggs that are 3-4 days old to get maximum volume. If you have your own hens or buy from a farm, make sure you keep the eggs for a couple of days before making the meringues.
Supermarket eggs will be about 3-4 days old so good to use straight away. Eggs which have been kept for longer are likely to have whites which are too runny.
Carefully separate the whites from the yolks, even a speck of egg yolk will stop your meringues from beating to glossing peaks.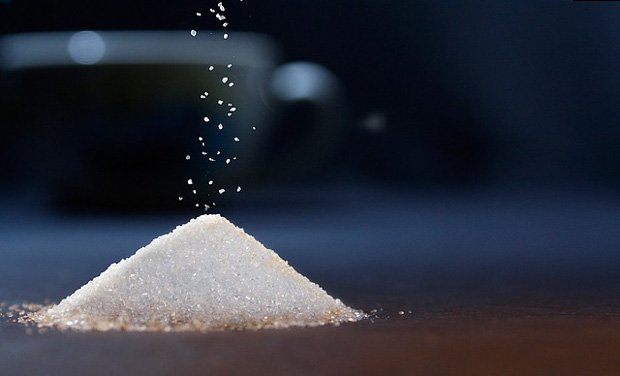 The Sugar
Use caster or superfine sugar to make the Heavenly Meringues. The sugar should be dry and at room temperature, if there are any lumps, then use a sieve and sift the sugar into a bowl before adding to the beaten egg white.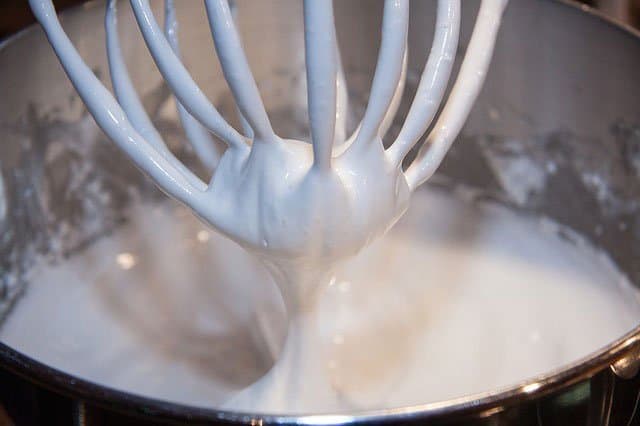 The Bowl and the Whisk
The bowl and the whisk should be scrupulously clean. Any trace of fat or egg yolk, perhaps from previous baking, will stop the egg white from reaching its full volume.
I reuse an electric hand mixer to make meringues, you can also use a stand mixer. If you are super strong, you can beat the egg whites with a whisk, but it will take a long time.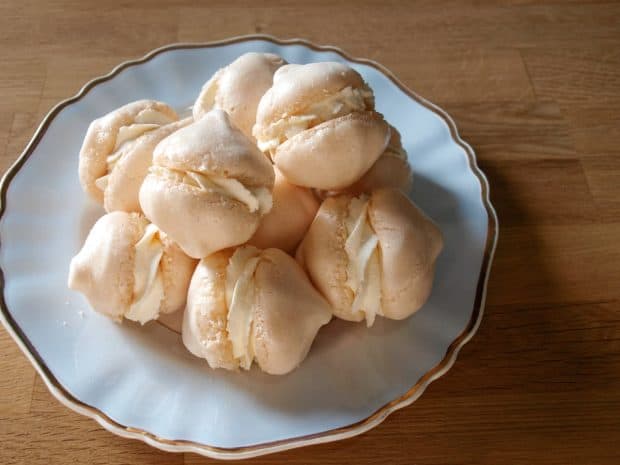 Heavenly Meringues are perfect for parties
Meringues are a great favourite with my mother and also my daughter-in-law, so I often make them when the family gets together, particularly at Christmas or New Year.
Make in advance
You can make the meringue shells in advance and once cooled, and keep them in an airtight tin for several weeks. Fill with whipped cream on the day you will serve them.
Reduce Food Waste
Meringues are also an ideal way of using up egg whites when you have been making a recipe that uses more yolks than whites like Lemon Curd or Creamy Butterscotch Pudding
More Meringue recipes from Farmersgirl Kitchen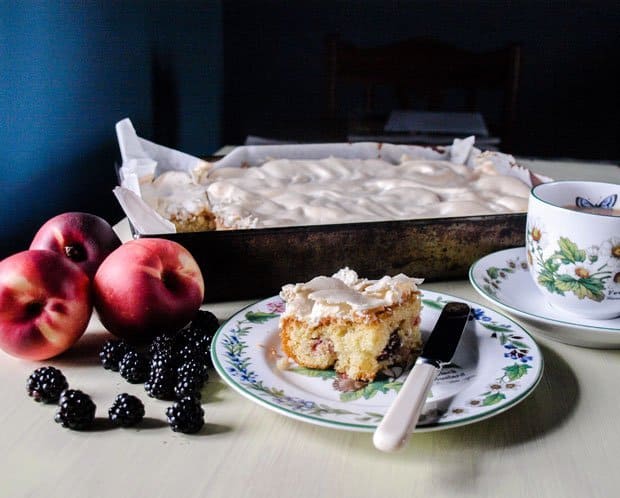 Peach and Bramble Meringue Slice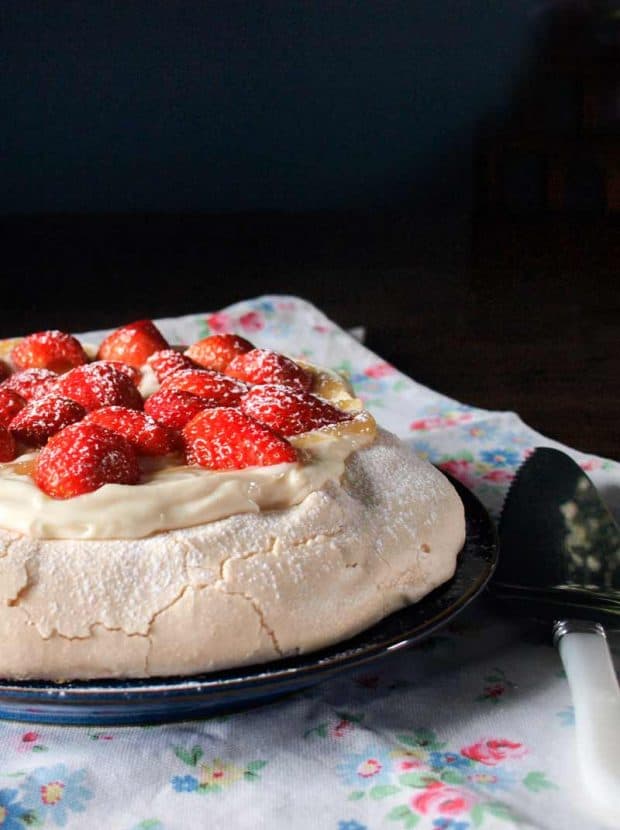 Sensational Strawberry Pavlova
More Meringue Recipes
Vegan Apple Meringue, a dairy-free dessert recipe by Fab Food 4 All. In this recipe, the meringue is made with aquafaba (chickpea water) rather than eggs
Simple Meringue Wreath with Lemon Curd and Edible Flowers is a sensational twist on classic American Pumpkin Pie from Something Sweet, Something Savoury.
For a really beautiful meringue centrepiece try the Simple Meringue Wreath with Lemon Curd and Edible Flowers from Tempting Treats by Amy Treasure.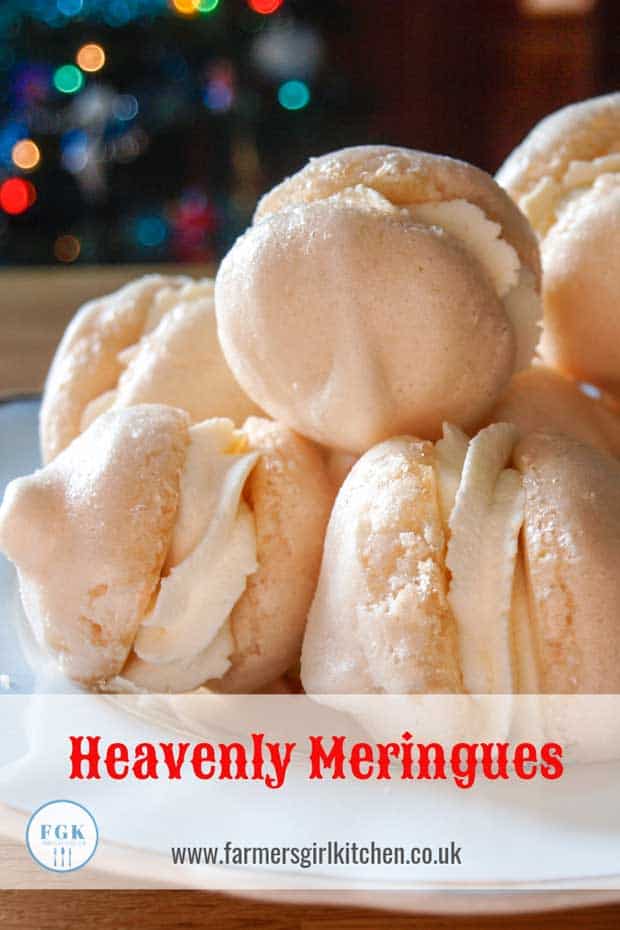 PIN FOR LATER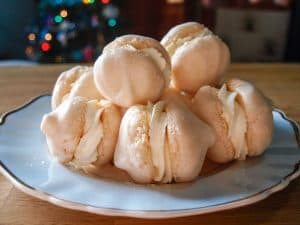 Heavenly Meringues
Light clouds of heavenly meringue sandwiched together with thick whipped cream.
Ingredients
4

egg whites

225

g

caster sugar

300

ml

whipping cream
Instructions
Heat the oven to 200F, 100C, gas 1/4 and line two baking sheets with silicone paper.

Put the egg whites in a large bowl and whisk until they form soft peaks. Add the sugar, a teaspoonful at a time, whisking well after each addition, until all the sugar has been added.

Using two dessertspoons, spoon the meringue out onto the baking sheets, putting 12 meringues on each tray.

Bake in the oven for 3-4 hours until the meringues are firm and dry and will lift easily from the paper. The meringues should be pale off white.

Whisk the cream until it is thick and use it to sandwich the meringues together.
Nutrition
Calories:
164
kcal
Carbohydrates:
19
g
Protein:
1
g
Fat:
9
g
Saturated Fat:
5
g
Cholesterol:
34
mg
Sodium:
26
mg
Potassium:
35
mg
Sugar:
18
g
Vitamin A:
370
IU
Vitamin C:
0.2
mg
Calcium:
16
mg
Don't Miss My Latest Recipes
CLICK TO SUBSCRIBE NOW to join my newsletter list & receive a FREE 'How To Adapt Recipes For Your Slow Cooker' printable!