33 Recipes using Mincemeat is a collection of festive recipes for cakes, desserts, cookies, breads and tarts and alternatives to traditional mince pies all using mincemeat.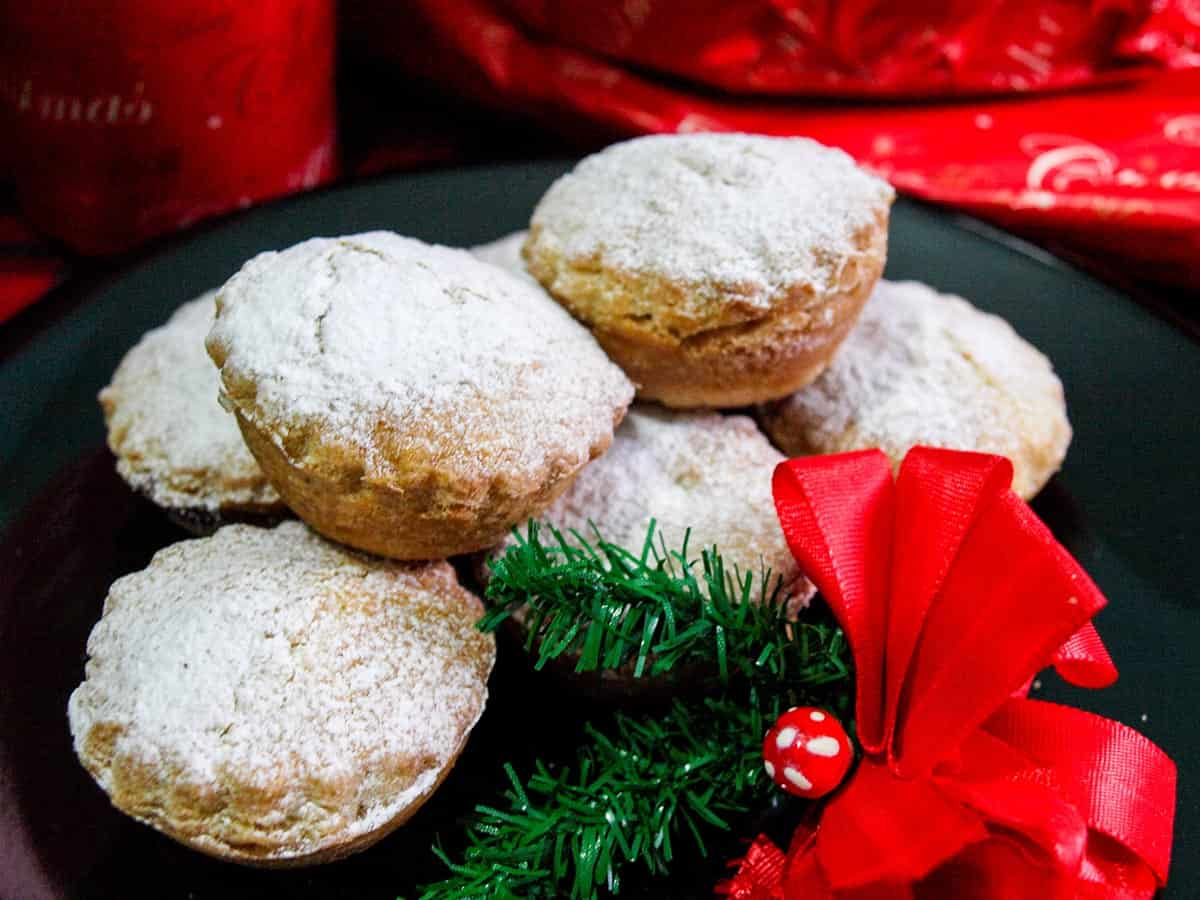 Mincemeat is a very British tradition and is usually served as individual shortcrust pastry mince pies.  We love our mince pies,  in fact, over 300 million mince pies are eaten over Christmas.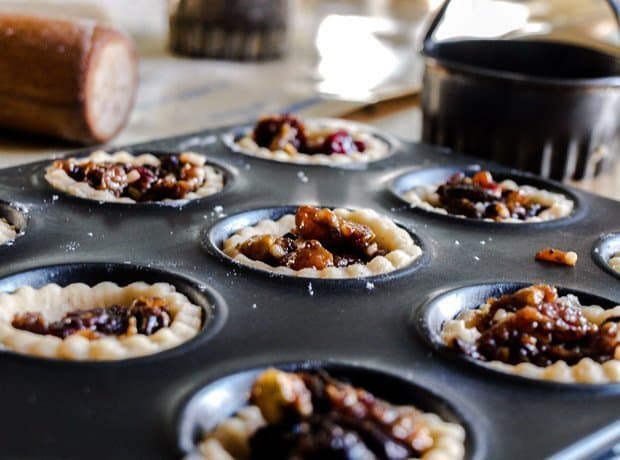 What is Mincemeat?
Mincemeat is a rich mixture of dried fruits, spices, apples, citrus zest and juice, alcohol and suet or butter.
What is the meat in Mincemeat?
Originally, there was meat in mincemeat as well as the dried fruit and spices. This is how it got its name.  The meat element was gradually replaced with beef suet.
I use vegetable suet but you can also use butter. This means the mincemeat is also suitable for vegetarians.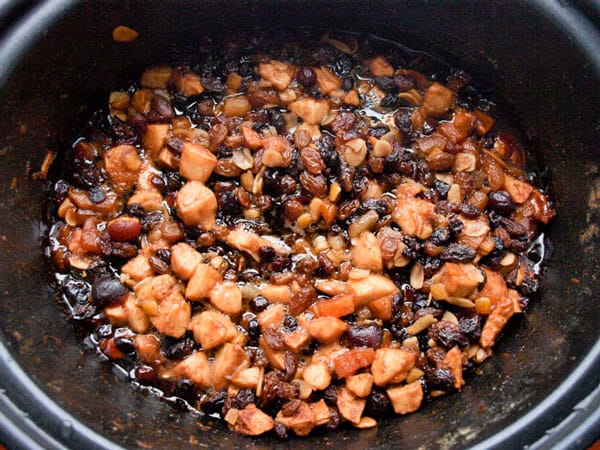 Can I make my own mincemeat?
Yes, mincemeat is surprisingly easy to make at home. Try my recipes for Slow Cooker Mincemeat with Ginger, Dark Chocolate Mincemeat or last-minute  Instant Chocolate Mincemeat. 
Can I buy mincemeat?
You can buy jars of mincemeat in groceries and supermarkets, in the UK. in other counties you may have to look in specialist shops or buy online.
Like most things, homemade is much nicer, but you can improve bought mincemeat by adding a tablespoon of brandy and a grated apple to the mixture before including in your recipe.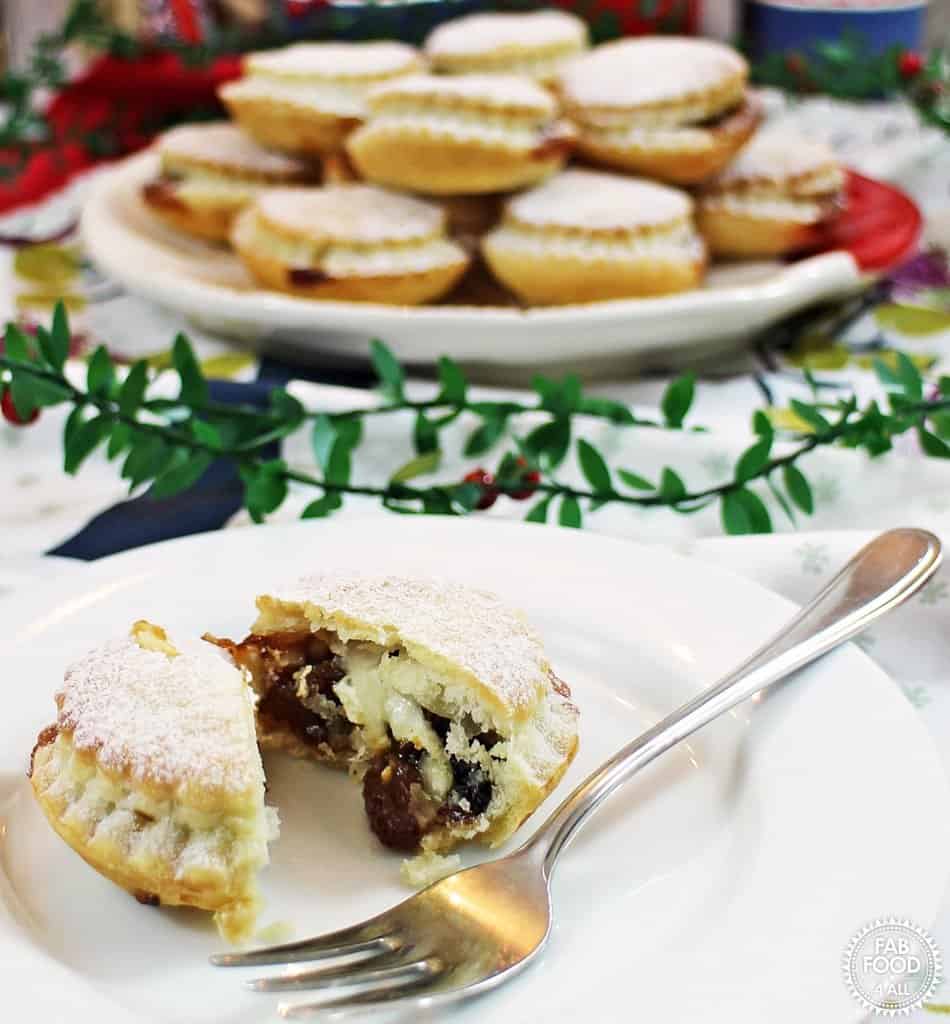 Fab Food For All has a recipe for Cheat's Mince Pies with a Twist which uses ready-made ingredients and a clever secret ingredient.
What else can I make using mincemeat?
Although mince pies are a very delicious treat they are not the only way to use this seasonal spiced fruit mixture.
I asked top food bloggers for their best alternative mincemeat recipes.   They came up with recipes using mincemeat in cakes, cookies, desserts, pies, and slices.
33 Recipes using Mincemeat
Mincemeat Cakes and Muffins
Use mincemeat to add that seasonal fruit and spice flaour to your cakes and muffins.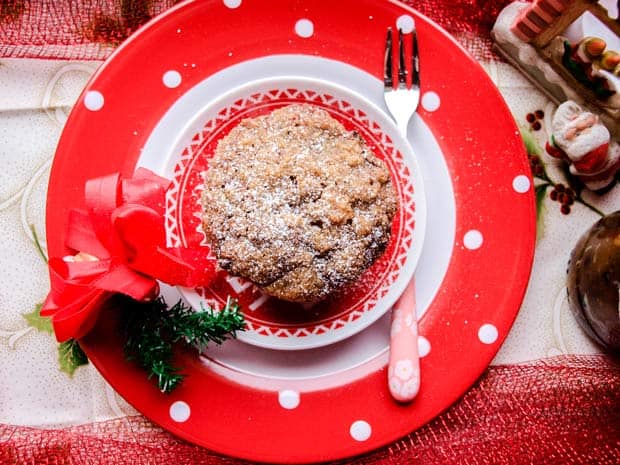 Easy Festive Mincemeat and Apple Muffins make a perfect festive breakfast treat or anytime snack.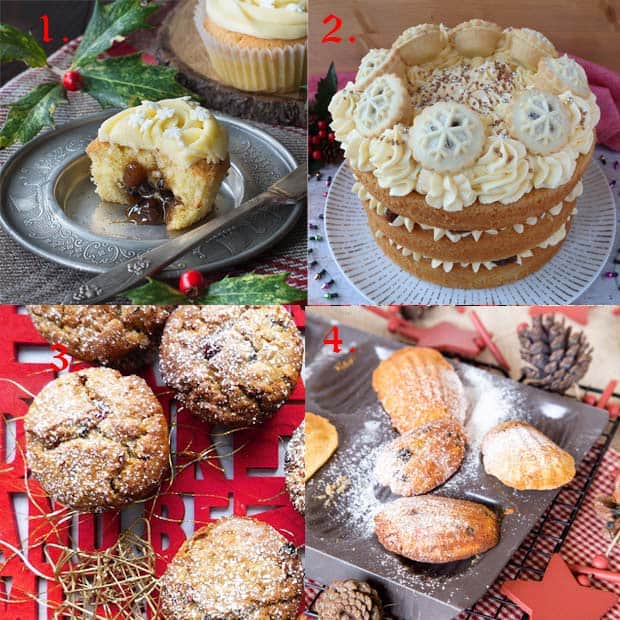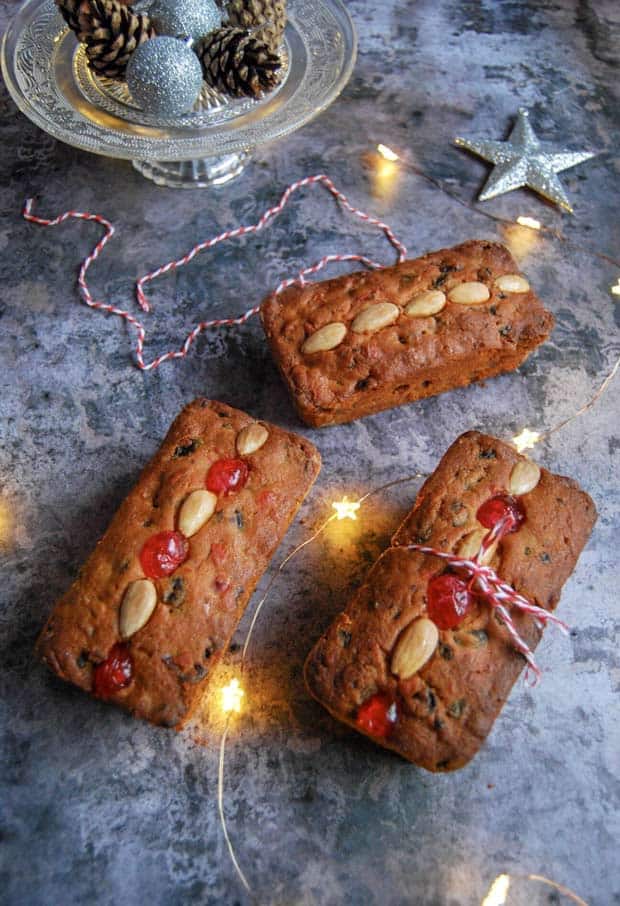 Mary Berry's Mincemeat Loaf Cakes are a perfectly easy, one bowl bake – and are perfect for using up that half-empty jar of mincemeat and a cherry twist from Something Sweet, Something Savoury.
Mincemeat Brownies & Slices
Everyone loves brownies, and traybake slices are so easy to make.  Make them with mincemeat and they are perfect to serve to visitors over the holiday season.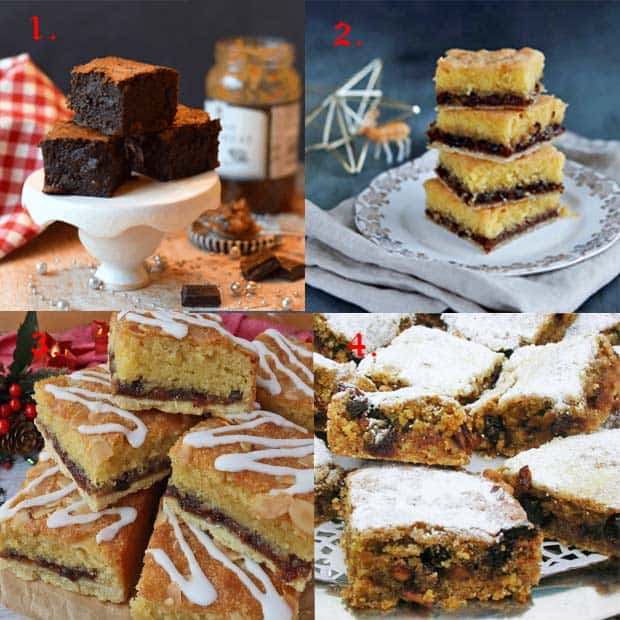 Filo Pastry Mincemeat Bakes
Filo or Phyllo pastry is made up of layers of thin pastry sheets.  It's a lighter way to serve up pastry treats and has a lovely crunch.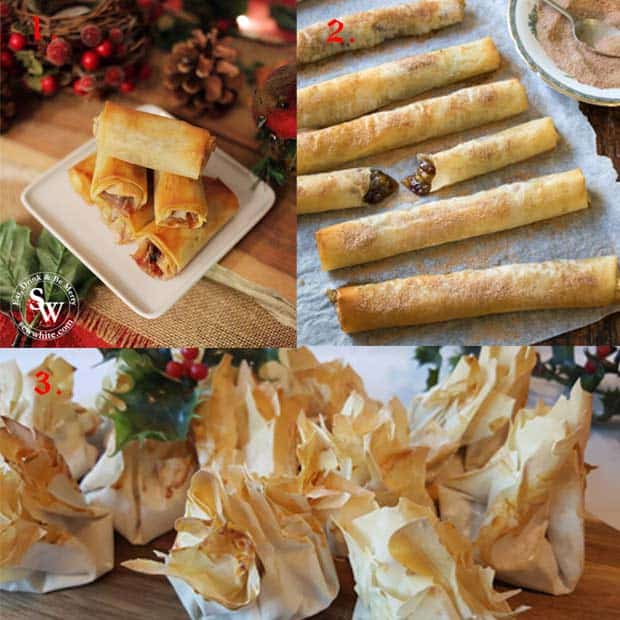 Cranberry Mince Pie Filo Pastry Rolls from Sew White are so easy to make easy to nibble on too.
Mince Pie Filo Cigars from Veggie Desserts are filled mincemeat and added chopped apples and pears, all rolled in filo pastry and sprinkled with cinnamon sugar.
Easy Filo Mince Pies from Stacy in the Sticks are little parcels of mincemeat delight that are also Slimming World friendly.
Bread and Buns using Mincemeat
I love a sweet bread or bun filled with a delicious filling. Mincemeat is a really easy way of adding that festive flavour to your bakes.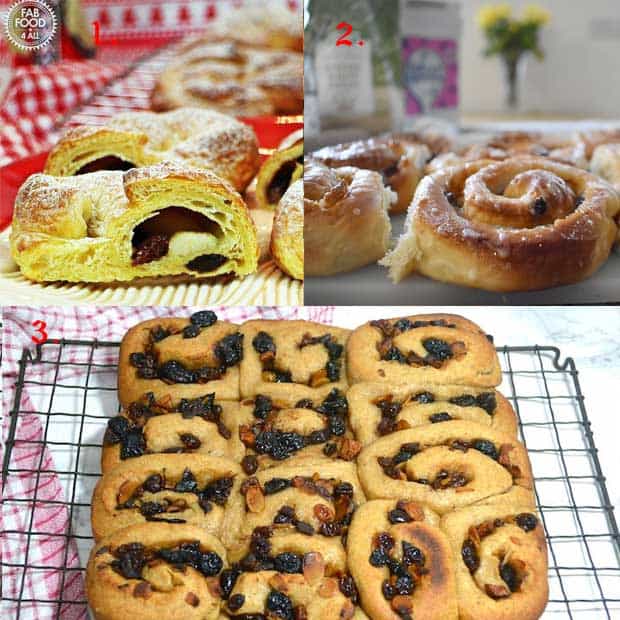 Cheat's Stollen Croissants from Fab Food 4 All are easy to make using readymade croissant dough, leftover marzipan and mincemeat.   But they taste like something you'd buy in a patisserie and are a fraction of the price.
Festive Mince and Marzipan Rolls are a delicious fusion of Cinnamon buns and Stollen from Donna Dundas.
Mincemeat Buns flavoured with Aromatic Cardamom.  This recipe from Tin & Thyme makes the most fabulous mincemeat buns – soft, fragrant and oh so very moreish.
Puff Pastry Mincemeat Treats
I always have a pack of ready rolled puff pastry int he freezer.  I know that I can use it to make quick and easy savoury or sweet pies with whatever else I have in the fridge or larder.
Shortcrust pastry is traditional for mince pies, but you will see in the recipes below that you can make all kinds of different styles of pastry bake with puff pastry and mincemeat.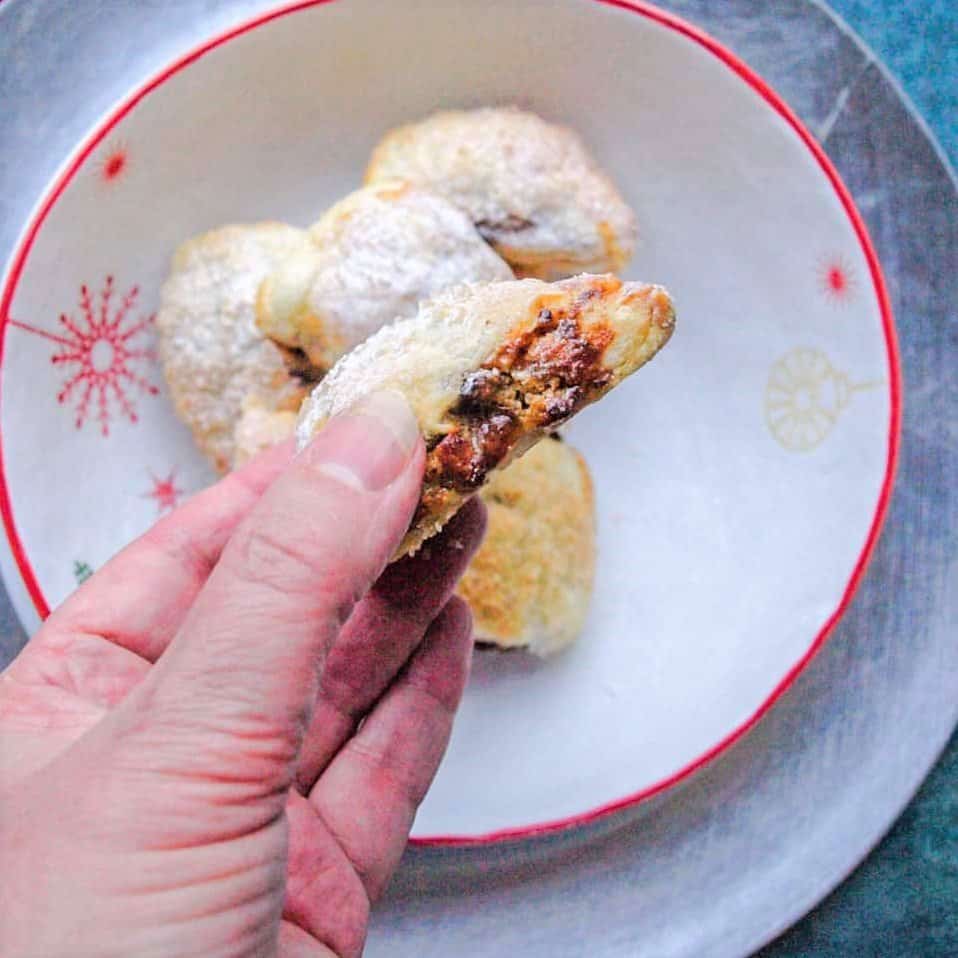 Easy Puff Pastry Mincemeat Rolls are the simplest mince pies you will make. Take sweet mincemeat, almond and orange filling and wrap it in ready-made puff pastry to make a light flaky homemade mince pie in no time at all.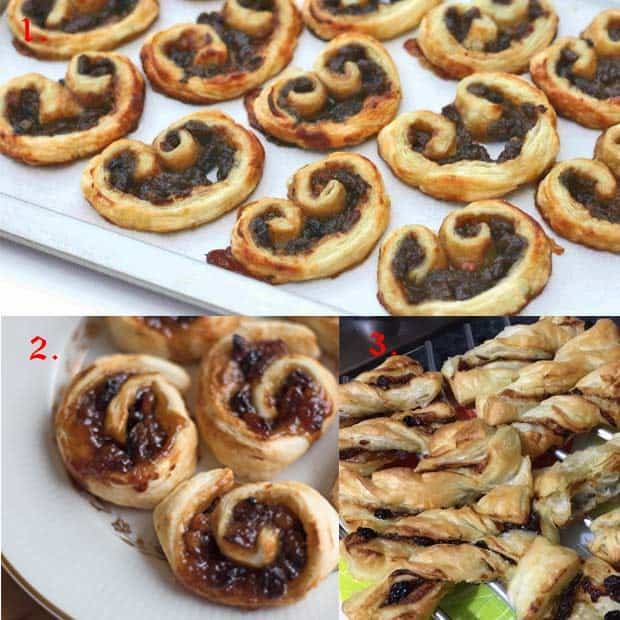 Festive Mincemeat Palmiers from Cooking with my Kids is a great and easy alternative to mince pies. They need only two ingredients and are easy enough to make with small children.
Mincemeat Pinwheels are described by Curly's Cooking as mince pies but without all of the cutting and assembling.  They are quick, very easy but still everything you want from a mince pie.
Mince Pie Twists from My Boys Club transform your leftover mincemeat and pastry this year into something a little different and needs only two ingredients.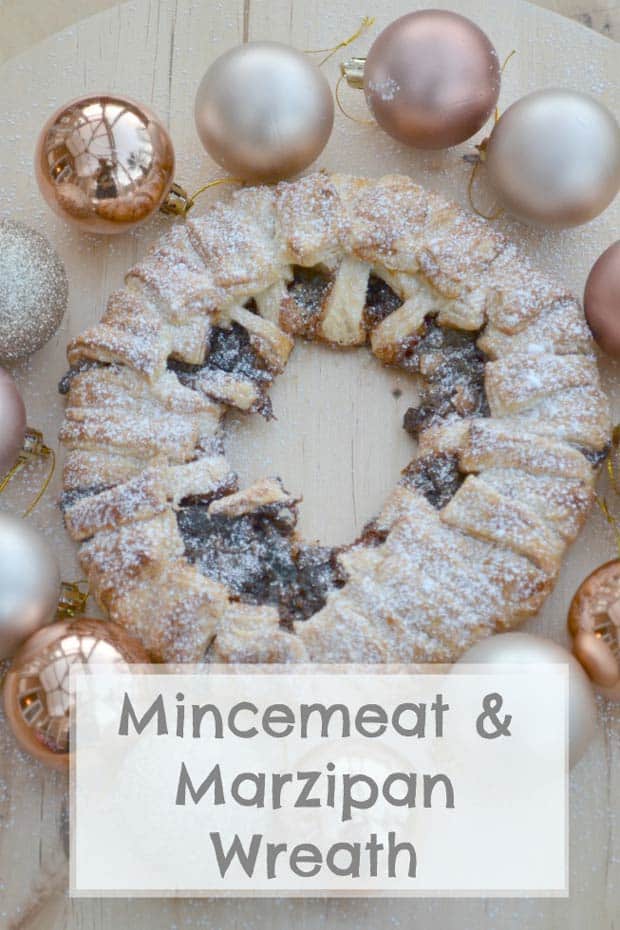 This Mincemeat and Marzipan Wreath is the inspired creation of Casa Costello.  Made with puff pastry, mincemeat and marzipan it looks so pretty but is really easy to make and is bound to impress your guests.
Mincemeat Tarts for sharing

Deep Filled Chocolate Mincemeat Tart, the pastry is crisp on the top and melts in the mouth. AI love the deep fruit and chocolate filling, it is lusciously sweet and moist with just enough citrus tartness.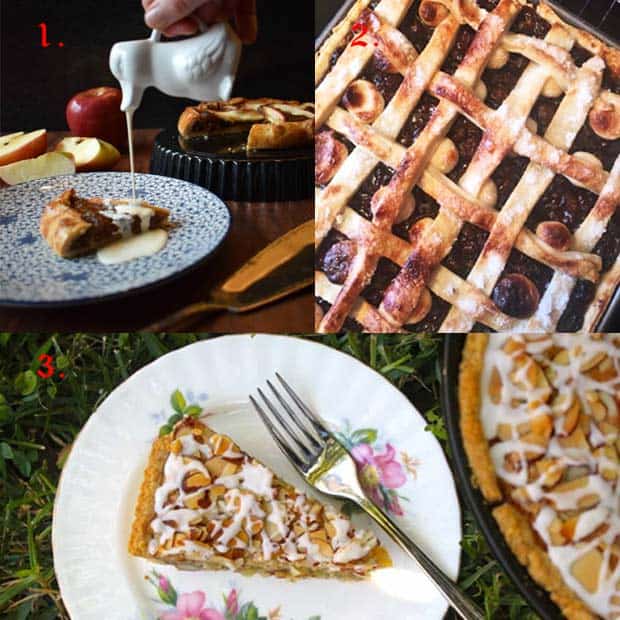 Mincemeat and Apple Galette from Recipes Made Easy makes great use of left-over sweet mincemeat and some fresh apple. The tart contains no added sugar. 
Mincemeat and Marzipan Slice from Buckets of Tea makes a lovely alternative to Christmas pudding.  Serve it on its own or with custard, ice cream or brandy sauce.
Mary Berry's Bakewell Tart with a Mincemeat Twist  from Christina's Cucina. In this recipe, Christina replaces the traditional jam with leftover mincemeat for a fabulous treat.
Four more delicious recipes using mincemeat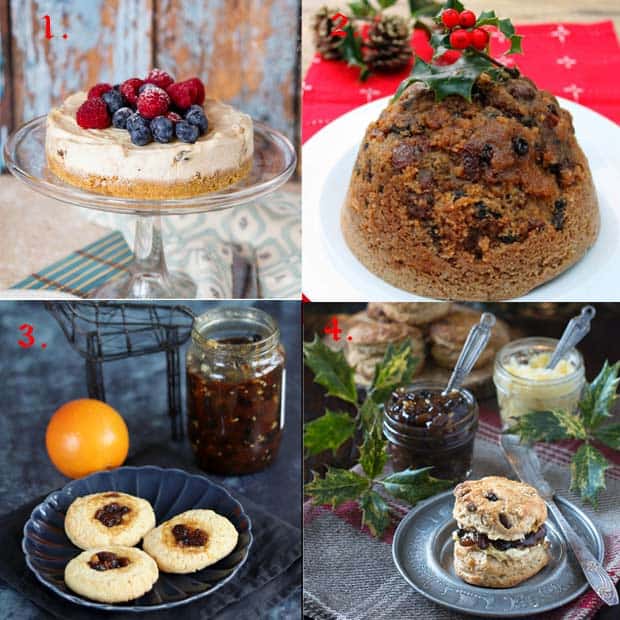 And finally some variations on mince pies
I couldn't do an alternative mincemeat collection without some ideas for mince pies with a bit of a twist.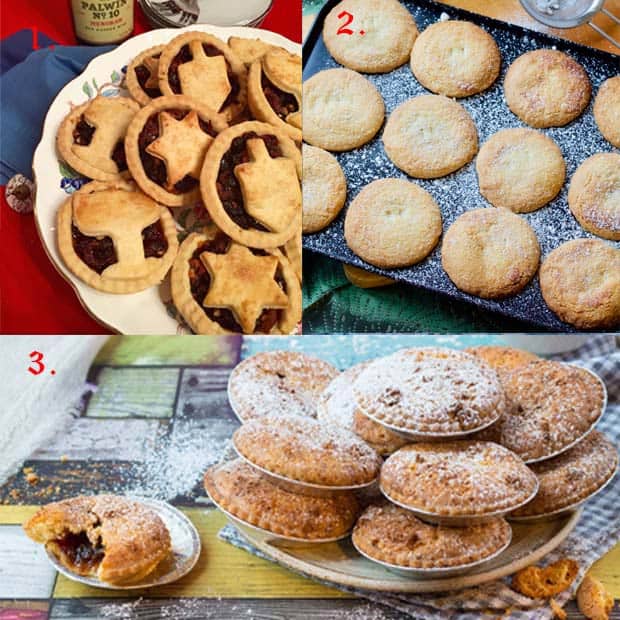 Chanukah Mince Pies with kiddush wine Mincemeat from Family Friends Food. The quick & easy filling for these festive mince pies is fruity, sweet, spicy and delicious, enhanced with kiddush wine and rum.
Melt In Your Mouth Almondy Mince Pies from Jo's Kitchen Larder are just what they say on the tin! Almond shortcrust pastry makes them simply irresistible and even more festive.
Frangipane Mince Pies from Proper Foodie are filled with mincemeat and cranberry sauce and topped with almond frangipane and crunchy amaretti biscuit.

PIN FOR LATER
Are we connected?
I hope these 33 Recipes for using Mincemeat inspire you to try some of the recipes. Stay in touch with everything that's going on at Farmersgirl Kitchen.
Facebook  Pinterest  Instagram Twitter
Merry Christmas and Happy Holidays