Pan-fried Scottish Scallops on a leek puree with crispy bacon and kale chips is a really delicious way to start a meal.
Pan fry sweet Scottish scallops gently in butter and place on top of a creamy leek puree topped with little pieces of crispy Ayrshire bacon and crunchy kale chips.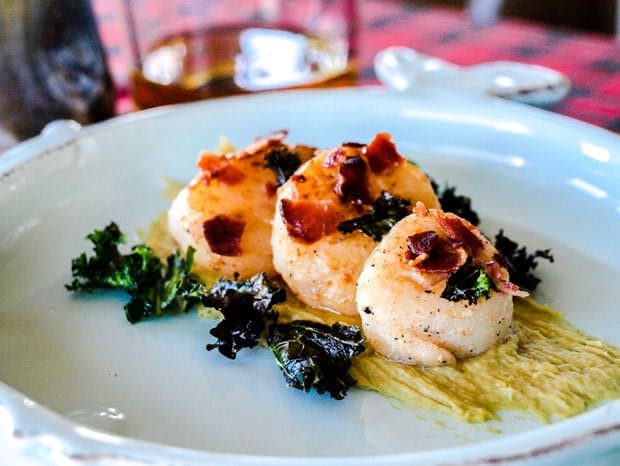 I serve an appetiser like Pan-fried Scottish Scallops on Leek Puree with crispy bacon and kale chips only on special occasions. I can make many of the elements of the recipes in advance, and leave the pan-frying until the last minute.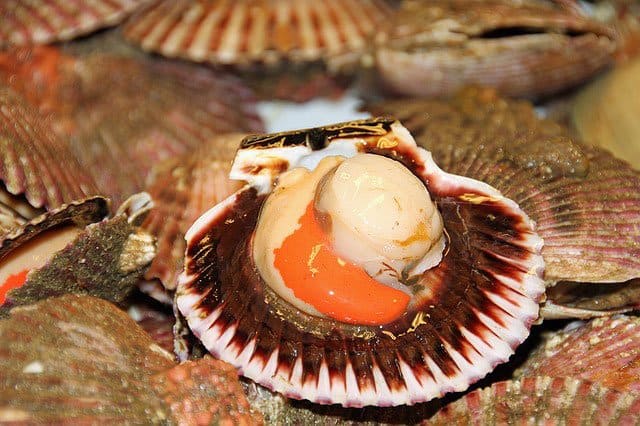 What are Scallops?
Scallops are shellfish, like clams oysters, and mussels. They grow on the seabed and filter up to 200 litres of seawater a day. Scallops have white meat and orange 'coral' or roe. The flesh has a sweet taste which is enhanced by pan-frying. The coral has a stronger flavour.
I love to cook with Scottish produce and both king scallops and queenies are fished locally in the Solway Firth, mainly being landed at Kirkcudbright.
You can buy Scottish Scallops with or without coral and in this recipe, I cook scallops without roe. Scallops are also available on the shell, but as I don't use the shell in this recipe, I buy them without the shell.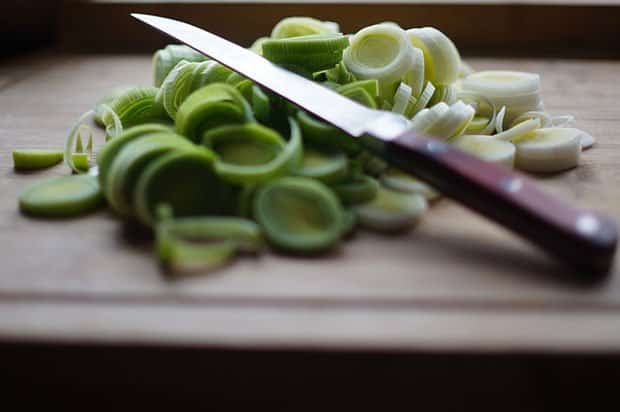 What are Leeks?
Leeks are a member of the allium family like onions, garlic, and shallots.  They are not as strong in flavour as onions and are easily available in winter and early spring.
I like the milder flavour of leeks and use them in Leek & Cheese Tart and Leek and Potato Soup. Leeks grow well in cooler climates, like Scotland. They are also a key ingredient in the traditional Scottish  Cock-a-leekie (Chicken and Leek) soup.
Leeks add a mild onion flavour to this recipe without overpowering the delicate taste of the sweet scallops.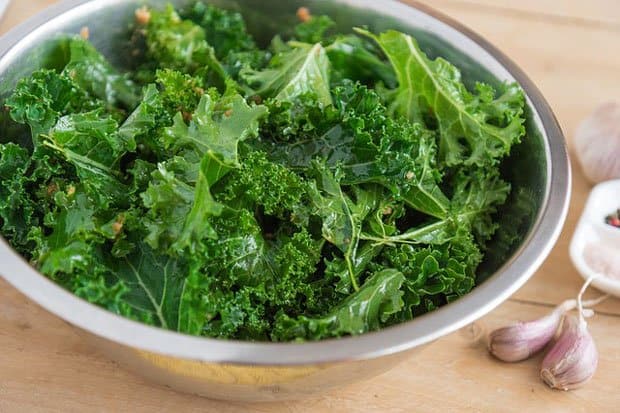 What is Kale?
Kale is a cruciferous vegetable part of the mustard family along with brussels sprouts and broccoli. Kale leaves grow loosely from a central stalk. It is packed full of vitamins and minerals, high in fibre and very low in calories.
I grow Cavalo Nero, a type of kale, in my garden. It is the easiest of the cabbage family to grow and I can pick it all through winter when other fresh vegetables are in short supply.
 Serve kale in soups and stews as well as shredded and stir-fried or sauteed. I add kale to my popular  Scotch Broth recipe.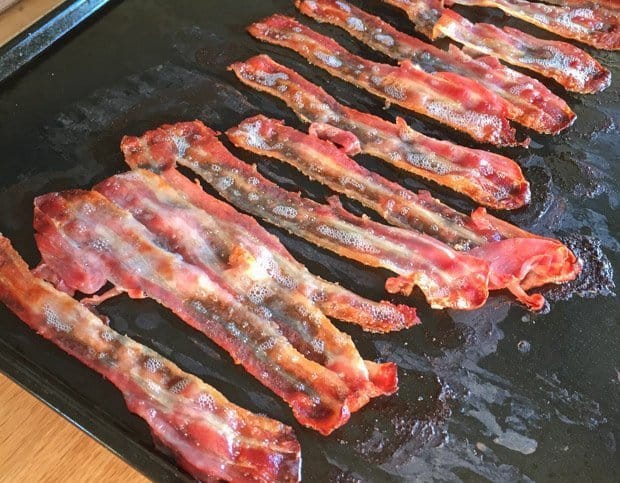 What is bacon?
Bacon is cured pork. It can be wet cured in brine which is a mixture of salt and water, or dry cured with salt. Bacon can be smoked or unsmoked and is an incredibly versatile ingredient. Try my Cheese, Bacon & Turkey Quiche or Bacon-Wrapped Trout Kebabs.
What kind of bacon should I use?
Ideally, use Ayrshire hand-rolled middle bacon. This classic Scottish bacon combines the back and streaky bacon rolled together and sliced. It is the best of both worlds. However, sadly Ayrshire bacon is not easy to find outside the West of Scotland, so any good middle or streaky bacon will add the flavour you need for the recipe.
Tips for making Pan-Fried Scottish Scallops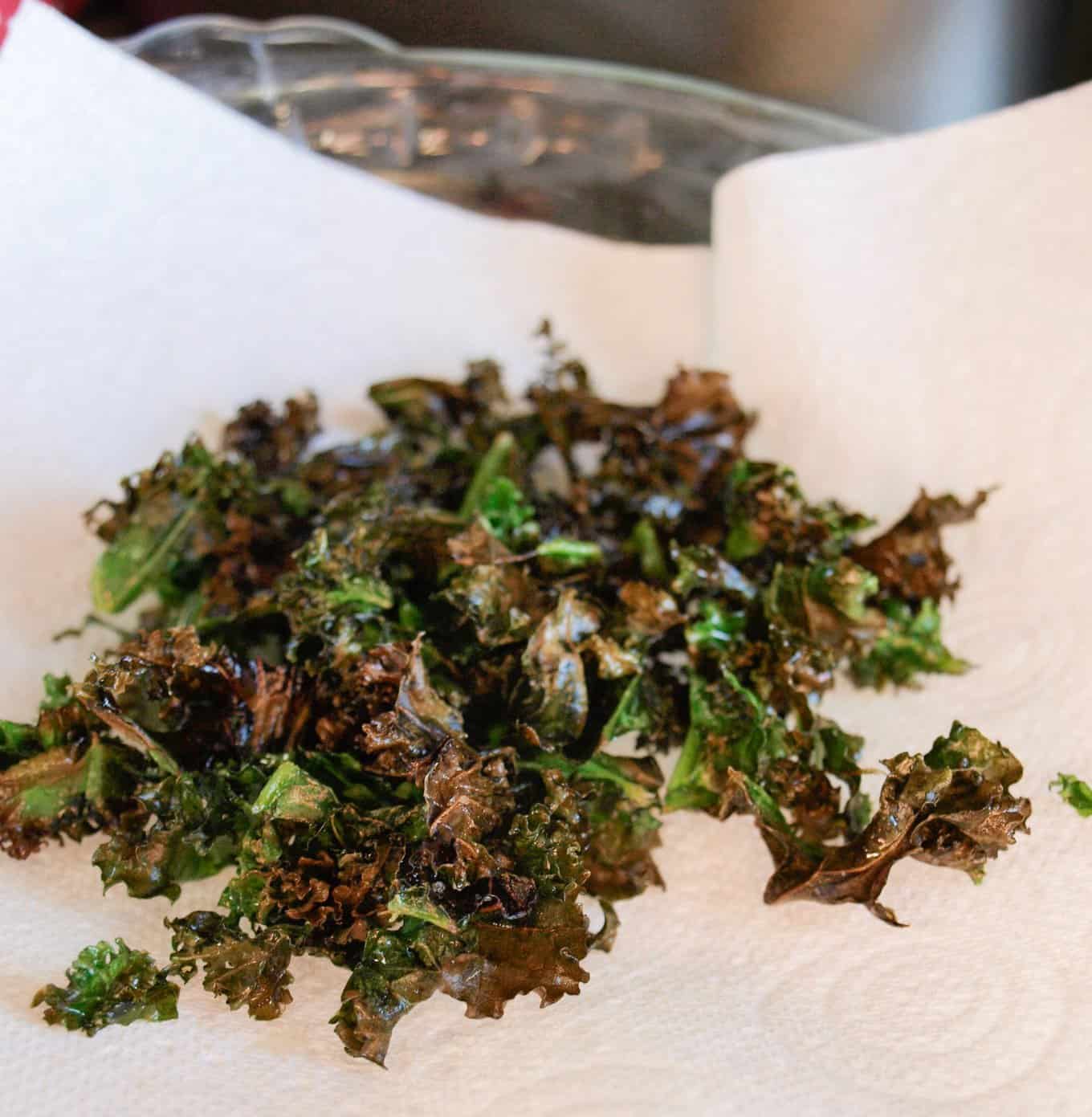 Follow the steps for each element of the recipes  These are all fairly straightforward. and easy to follow.  
Cook the bacon until it is really crisp or it will be more difficult to crumble.
Make the leek puree, bacon, and kale chips in advance and warm them up just before serving.
Do make the kale chips. They are so easy to make and really add to the overall taste and texture of the dish.  
This recipe for Pan-Fried Scottish Scallops makes the perfect appetiser for a seasonal dinner party at Christmas or  New Year or for the Ultimate Burns Supper on the 25th of January.  
More Appetiser Recipes from Farmersgirl Kitchen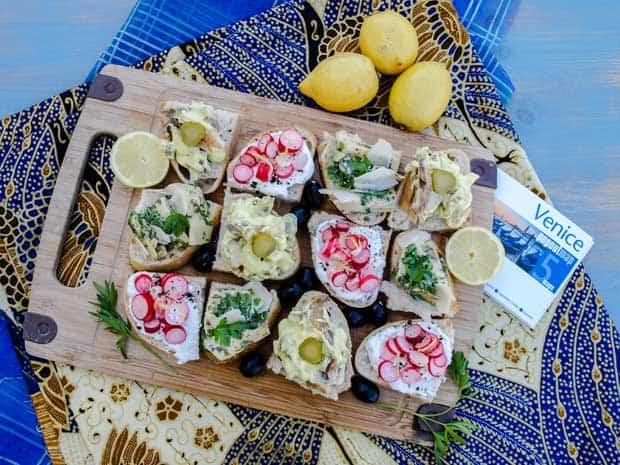 Cicchetti are little open sandwiches that are served in the bars in Venice, Italy. They are absolutely delicious and so easy to make.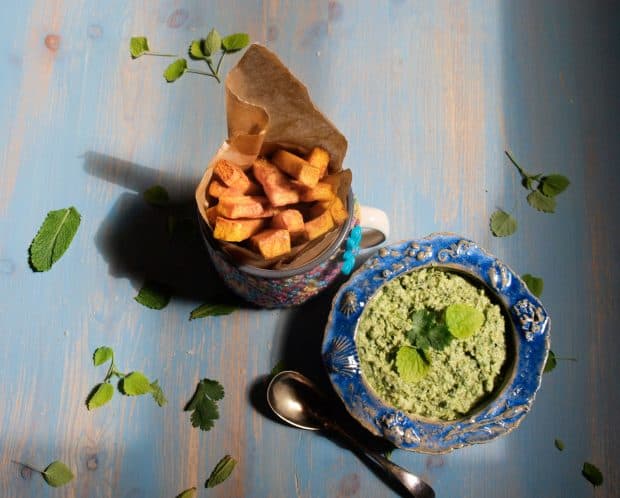 Golden Turmeric Fries with Coriander and Mint Dip elevates the classic comfort food of chips (fries) to an impressive appetiser, party canape, or as a tasty snack to enjoy with friends and family.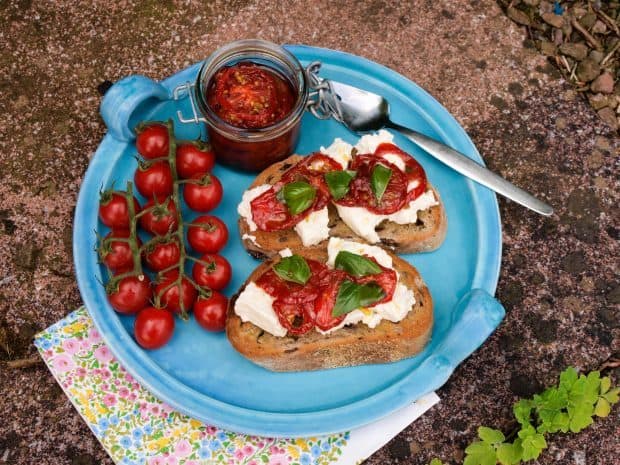 Sun-Dried Tomato Bruschetta are toasted slices of bread topped with cubes of homemade soft cheese, slices of dehydrated tomatoes, a little fresh basil, and drizzled with oil.
More Recipes using Scallops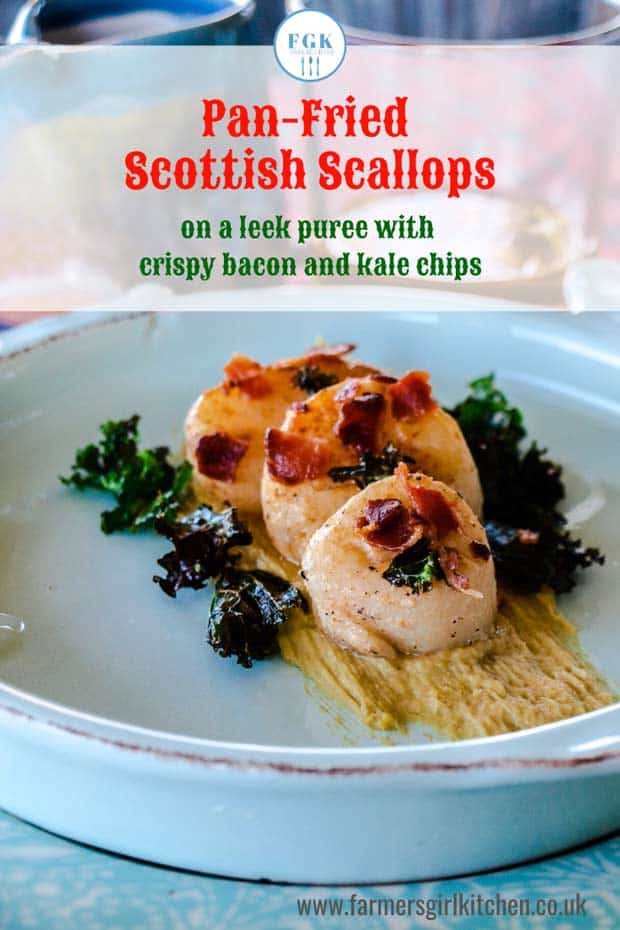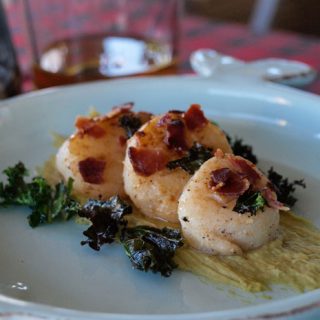 Pan-fried Scottish Scallops on a leek puree with crispy bacon and kale chips
Tender juicy scallops on a leek puree topped with crispy bacon and kale chips, a feast of taste and texture.
Ingredients
12

scallops

3 per person

2

medium leeks

30

g

butter

10

g

kale chips

1

tsp

Scottish rapeseed oil

2

rashers Ayrshire middle or streaky bacon

Salt & freshly ground pepper
Instructions
To make the leek puree
Split the leeks from top to bottom and rinse thoroughly to remove any earth and grit.

Drain and chop finely.

Melt 20g butter in a saute pan on a medium heat, add the leeks and saute gently until the leeks have softened but not coloured, about 10-15 minutes, leave to cool.

When cool, puree in a liquidiser or food processor with a tablespoon of cream and a tablespoon of milk. The texture of the puree should be that of whipped cream, so add a little more liquid if it is too thick.
To make the kale chips
Cut the thick ribs out of the kale and cut into small pieces.

Rub the oil into the kale pieces

Spread onto a baking sheet and bake at 200C for 10 minutes (check frequently to make sure they don't burn)

When crisp remove to a plate covered in kitchen paper and they will crisp up further
To make the crispy bacon
Grill or oven bake the bacon (while you are making the kale chips) until it is brittle and crisp about 5-8 minutes.

When cool, crumble into small pieces
To cook the scallops
Melt the remaining 10g butter in a frying pan on a medium to high heat.

Cook the scallops for 3 minutes each side.
To assemble
Spread a dessert spoonful of the leek puree across each plate.

Top each with three scallops

Drizzle over the buttery juices from the pan.

Sprinkle with crispy bacon and kale chips.

Place a few kale chips up either side of the row of scallops.
Nutrition
Calories:
679
kcal
Carbohydrates:
32
g
Protein:
30
g
Fat:
48
g
Saturated Fat:
22
g
Cholesterol:
136
mg
Sodium:
1250
mg
Potassium:
825
mg
Fiber:
3
g
Sugar:
6
g
Vitamin A:
4715
IU
Vitamin C:
33.3
mg
Calcium:
131
mg
Iron:
4.4
mg
Don't Miss My Latest Recipes
CLICK TO SUBSCRIBE NOW to join my newsletter list & receive a FREE 'How To Adapt Recipes For Your Slow Cooker' printable!
Share by Email