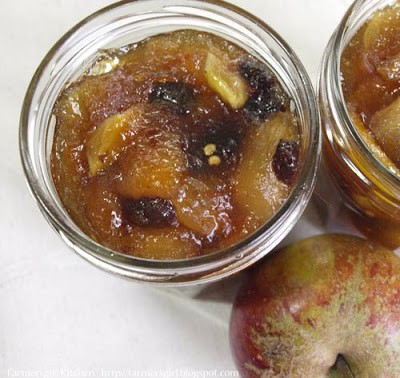 I have a passion for apricots. I like them fresh and I like them dried and I particularly like them in jams and chutneys. My neighbour gave me some apples from her tree and I always have a pack of dried apricots in my cupboard, so I thought I'd make some chutney.
Apricot and Apple Chutney (makes a couple of jars, multiply the quantities if you want to make more)
150g dried apricots, chopped
225g chopped, peeled apples (about 2 apples)
180ml vinegar
40g sultanas or raisins
2 cloves garlic, peeled and finely sliced
1/4 tsp salt
1/4 tsp chilli flakes
200g granulated sugar
1. In a large stainless steel pot combine fruit, vinegar, raisins, garlic, salt and chilli flakes, stir well.
2. Bring to the boil.
3. Next, turn the heat down to low, cover the pot and simmer for about 10 minutes, or until the apricots have plumped up.
4. Stir in sugar and return to a simmer, cook uncovered, stirring until the mixture is thickened.
5. Sterilise your jars by rinsing in very hot water, then baking upside down in a low oven until the steam has evaporated.
6. Ladle the chutney into the jars and let it cool a little before covering with a screw top lid.
Recipe adapted from a recipe on Food.com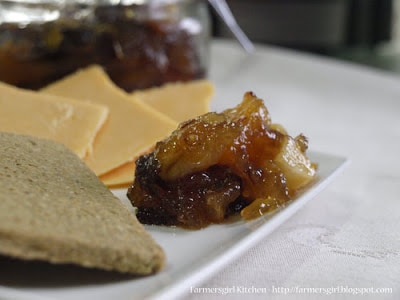 This chutney is delicious with cheese or cold meats.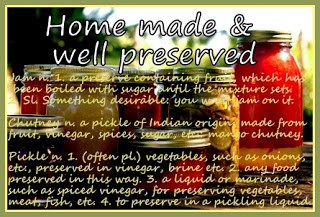 I'm entering the Apricot and Apple Chutney in the Home made and well preserved challenge at A Little Bit of Heaven on a Plate